Ingredients
3 tablespoons oil, plus ¼ cup
1 tablespoon minced ginger
1 large onion, chopped
2 cups white mushrooms chopped
1 1/2 cups cabbage, finely shredded
1 1/2 cups carrot, finely shredded
1 cup garlic chives chinees chives, finely chopped
1/2 teaspoon white pepper
2 teaspoons sesime oil
3 tablespoons shoxan wine or dry sherry
2 tablespoon soy souse
1 teaspoon sugar
salt, to taste
In the meantime, make the filling. In a work or large skillit over medium-high heat, add 3 tablespoons oil and add the ginger. Cook for 30 seconds, until fragrant. Add the onions and stir-fry until translucent.
Add the chopped mushrooms and stir-fry for another 3-5 minutes, until the mushrooms are tender and any liquid released by the mushrooms has cooked off.
Add the cabbage and carrots and stir-fry for another 2 minutes, until the veggies are tender and all the liquid released has been cooked off. Transfer the vegetable mixture to a large mixing bowl and allow to cool.2 cloves garlic minced
Asian Green Salad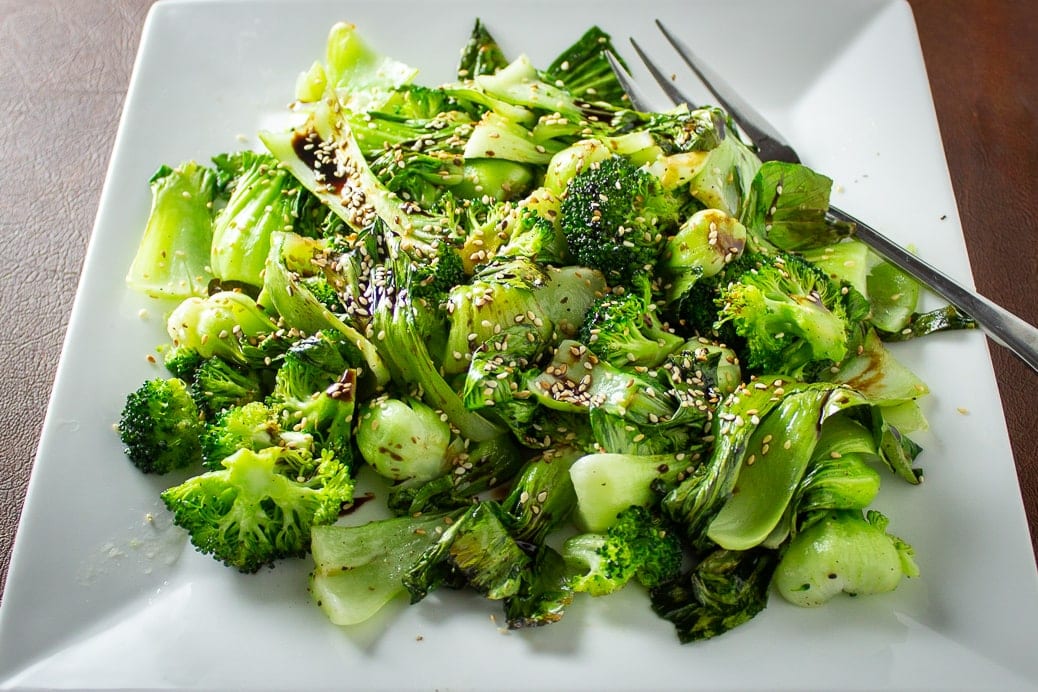 Ingredients
light soy sauce 15 ml
Chinese rice vinegar 5ml
sesame oil 5ml
hot Chile oil to taste
hand full of baby spinich
hole broccoli
and one whole boc choy sprinkle of seamy seeds
Method
Steam the veggies in a steamer all together, drain water make sure there is no water and serve with sauce.
Recipe by Amalie Hunter